Danielsson Neset Lund - Sun Blowing (2016) / jazz, ACT
...Лишь мои ощущения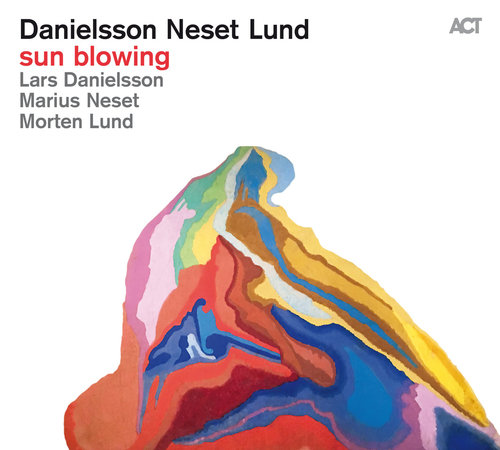 Tracklist:
01 - Little Jump (Lars Danielsson) 04:43
02 - Sun Blowing (Lars Danielsson) 04:11
03 - Up North (Morten Lund) 05:17
04 - Salme (Marius Neset) 08:58
05 - Folksong (Lars Danielsson) 05:19
06 - Evening Song For B (Morten Lund) 04:23
07 - Bla (Lars Danielsson) 04:01
08 - The Cost Of Living (Don Grolnick) 07:13
zippyshare
- 320 kbs
bin
- 320 kbs
It happens so rarely nowadays. Three musicians, who all make their homes in Copenhagen,
met for the very first time as a trio in a studio. That initial encounter was recorded,
and an extremely fine record is the result.
The instigator was Danish drummer Morten Lund.
The seed was sown in a conversation with Norwegian-born saxophonist Marius Neset and Swedish bassist Lars Danielsson,
when all three were travelling back by train to Copenhagen from Jazz Baltica in 2012.
That encounter gave Lund the idea that a session like this could work.
Danielsson and Lund were already familiar with each other from their work in groups led by Caecilie Norby and Ulf Wakenius.
Marius Neset had hardly ever played with either the bassist or the drummer.
"The saxophone/ bass /drums trio gives space and freedom", says Lund.
"I felt that the three of us...